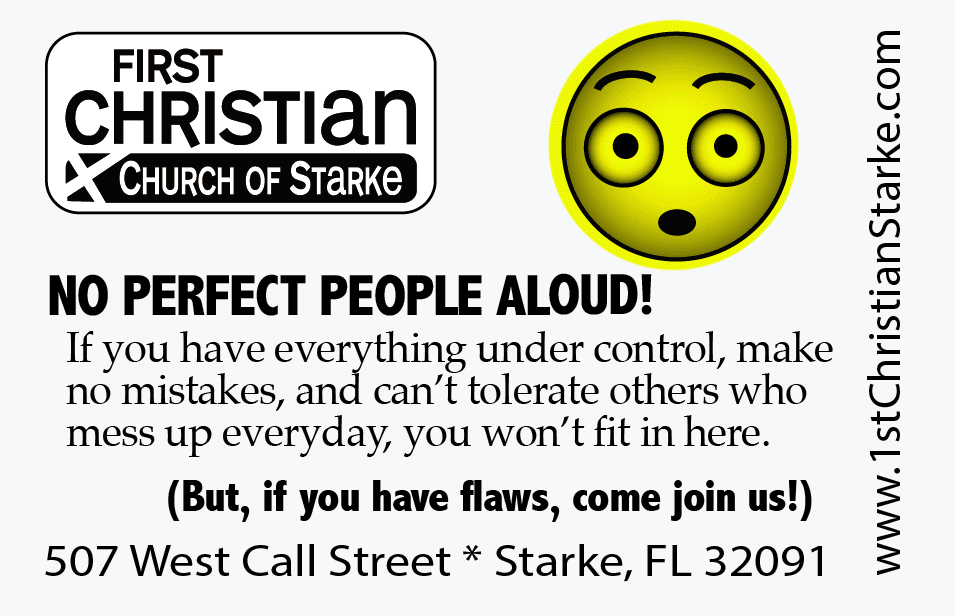 No Perfect People, Please!
Seriously, if you have everything under control, make no mistakes, and can't tolerate others who mess up everyday, you won't fit in here.
You see, FCCS is a place where hurting, broken, messed-up people come for healing, and to find help for everyday life. We take great comfort in the knowledge that there was only one perfect man in the history of humanity and he came to forgive us, lift us up, and let us know that because of His perfection, we can have hope. If you are tired of the treadmill of trying harder to be "good enough," join us and find out how that true hope is found only in Jesus Christ!